How resilient is your business?
Could your business survive if a disaster or cyber attack struck and shut down your server for a day?  What would it cost you if a disaster took place in your building and you were forced out of your office for several weeks?  Would your employees be able to access company data and continue to work from elsewhere?  Do you have a backup plan in place and if so was it working?  If it wasn't working how long would your business be able to survive?  Box Lake Networks offers a variety of back up and disaster recovery solutions.
Cyber attacks are on the rise and you can't afford to not have response strategies in place.
Automated offsite backup to Box Lake's data center
Onsite/offsite solutions with Datto
Full disaster recovery and business continuity
DR planning
Data recovery services
Disaster recovery
Business continuity
Offsite backup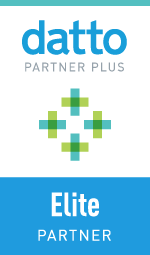 93% of companies that lost access to their data for 10 days or more due to a disaster filed for bankruptcy within one year after the occurrence. 50% of those businesses filed for bankruptcy immediately.
Box Lake Networks offers solutions from Datto to fulfill a variety of our client's back up and disaster recovery needs at a variety of price points.